Dates: July 2-6 2012
Local organisers (chairs): Anil Seth, Zoltan Dienes
Local organisers (committee): Hugo Critchley, Nick Medford, Ryan Scott, Jamie Ward, Hazelle Woodhurst
Host: Sackler Centre for Consciousness Science at The University of Sussex in Brighton, UK.
Venue: The conference will be held at the superlative Brighton Dome and Corn Exchange complex, in the heart of Brighton's cultural quarter.
Brighton is a popular seaside destination, cultural centre, and university town, only 45 minutes from Central London and only 30 minutes from Gatwick International Airport. The city is well known for its vibrant scientific, artistic, and digital communities; its cafe and pub society, and the beauty of the surrounding countryside. Everything is in easy walking distance and in July the weather is good as well!
For information about the local areaclick here.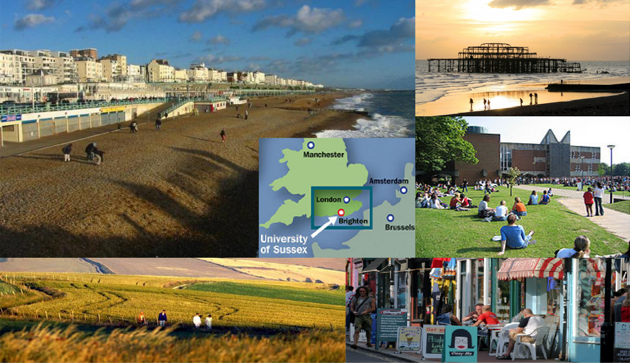 Keynote Speakers
Victor Lamme, University of Amsterdam, Netherlands

Josef Perner, University of Salzburg

Geraint Rees, University College London

Tania Singer, Max Planck Institute for Human Cognitive and Brain Sciences, Leipzig

Tim Bayne, University of Oxford

Christof Koch, Caltech (special lecture)
Programme committee

Zoltan Dienes, University of Sussex

Anil Seth , University of Sussex

Frederique de Vignemont, Institut Jean-Nicod, Paris

Amanda Barnier, Macquarie University, Sydney

Sid Kouider, Ecole Normale Superiuere, Paris

David Edelman, The Neurosciences Institute, San Diego

Katalin Farkas, Central European University, Budapest

Joelle Proust, Institut Jean-Nicod, Paris

Olaf Blanke, EPFL, Lausanne

Olivia Carter, University of Melbourne