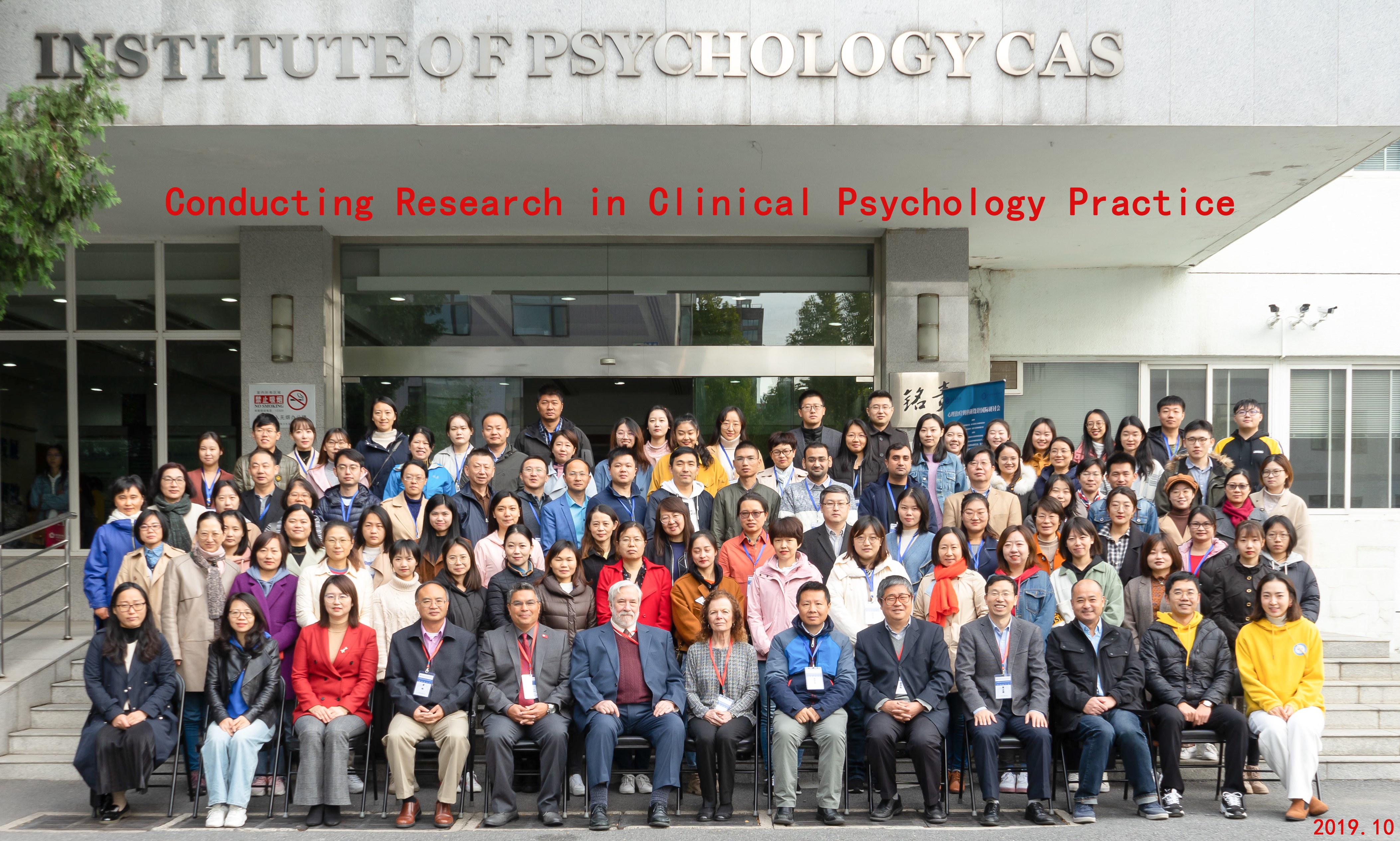 From October 26 to 27, 2019, an international seminar entitled "Conducting research in clinical psychology practice" was successfully held at the Institute of Psychology, Chinese Academy of Sciences. The meeting invited Professors Will Spaulding, Dennis McChargue, Li Ming and Ms. Mary Sullivan from the Department of Psychology, University of Nebraska, together with the the senior Research Scientists, Professors Jianxin Zhang, Li Wang, Zhengkui Liu, Zhuohong Zhu, Zhanbiao Zhi and Xiangyang Zhang to give the plenary lectures. More than 100 experts and scholars in psychology, psychiatry and other fields from psychiatric hospitals, general hospitals, research institutes, consulting centers and other scientific research-consulting practice bases across the country attended the conference.
At the opening ceremony, Professor Xun Liu, Deputy Director of the Institute of Psychology, attended and delivered a speech. Professor Liu fully affirmed the academic and practical value of the conference and looked forward to the conference's positive contribution to the development of clinical psychology in China.
The conference was hosted by the Institute of Psychology of the Chinese Academy of Sciences and hosted by Professor Xiangyang Zhang's research group of the Key Laboratory of Mental Health of the Chinese Academy of Sciences. The conference provided a high-level academic exchange platform for experts and scholars in related fields such as clinical psychology at home and abroad, broadened the scientific thinking of clinical psychologists, and provided guidance for the combination of clinical psychology research and practice. The future communication and cooperation with the University of Nebraska in the training of clinical psychology talents has laid a good foundation.
Written by Prof. ZHANG Xiangyang