Dr. Raymond Chan from the Key Laboratory of Mental Health was invited by Prof. Pak Sham, Chair Professor of Psychiatry at the Department of Psychiatry and Director of Genomic Centre at the University of Hong Kong, and Prof. Declan Murphy from the Institute of Psychiatry, London, to deliver a talk titled "Measurement issues in clinical practice: Articulating lab-based tests to clinical settings". The strategic partnership workshop was held at the Department of Psychiatry of the University of Hong Kong on June 17-18th, 2013.
The main theme of the workshop was on "Translational medicine: genomic, imaging and behavioural approaches". A group of experts on psychiatry, psychology and genomics were invited to present their most updated findings on neuropsychiatric disorders. During this talk, Dr. Chan has highlighted the important role of psychologist in studying the pathology and neurocognitive deficits underlying the neuropsychiatric disorders. More importantly, he introduced a translational model of neuropsychology and neuroscience for neuropsychiatric disorders, and the important concept of biomarkers and endophenotypes for neuropsychiatric disorders, especially for schizophrenia spectrum disorders. Finally, he illustrated three examples of neuropsychological tests to capture the constructs of impairment, disability, and handicap.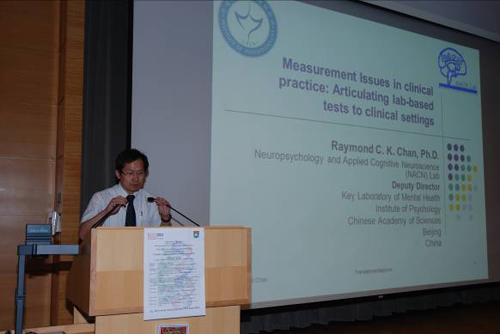 Dr. Raymond Chan is presenting his talk on articulating the laboratory-based tests to clinical settings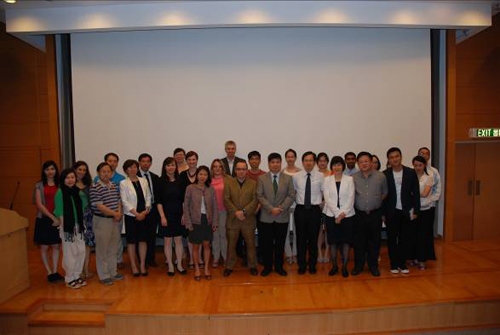 A group photo for all the presenters and attendees at the HKU-IOP Strategic Partnership Workshop.