On June 3rd, the Future of Brain and Cognition: CAS - NWO program start-up symposium, which was conducted by principal investigator, Prof. Xi-Nian Zuo, was successfully held in the Institute of Psychology, Chinese Academy of Sciences. Prof. Christian F. Beckmann from Donders Institute for Brain, Cognition and Behavior was invited to join the seminar. Prof Beckmann's research focus is on developing novel methods for imaging neurosciences. He leads a multi-disciplinary team with research foci that covers a range of subjects from the analysis of neuroimaging data, via the development of novel tools for general image and signal processing, to the technology development for imaging biomarkers and advanced diagnosis systems for the neural system.
The seminar was presided over by Xi-Nian Zuo. During the first part of the seminar, Zuo's team presented the progress of the Chinese Color Nest Project (CCNP), which aimed at delineating the behavioral and brain growth curves of school-aged children in China. The project plans to collect the lifespan behavioral and brain image data at all ages nationwide step by step and to establish the normal trajectory of lifelong development of Chinese brains based on the accelerated longitudinal design in 10 years. As its developmental part, devCCNP has completed data collection in Chongqing. Prof. Beckmann spoke highly of the project and provided valuable advises. In the second part of the seminar, Prof. Beckmann introduced his team's recent research findings and several ongoing projects. Prof. Beckmann and his team have made remarkable progresses in the methodology, reliability, and reproducibility of neuroimaging processing. He also proposed some interesting ideas like how big data in neuroimaging go back to the level of individuals and showed the progress in obtaining biomarkers derived from brain imaging data. In the end of the seminar, the joint team discussed and exchanged ideas about the joint research project as well as details of collaborations in coming months.
We expect the CAS-NWO joint projects to be fruitful in the near future!
Figure 1 Prof. Xi-Nian Zuo was introducing the CAS - NWO program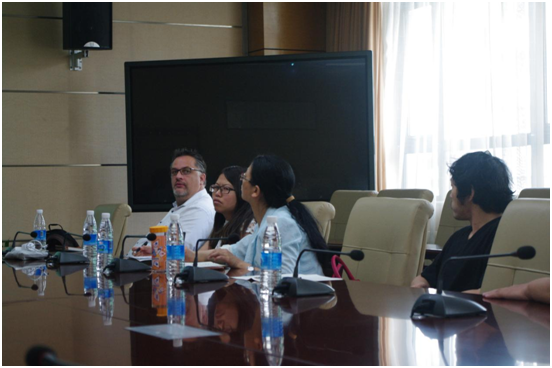 Figure 2 Prof. Beckmann was communicating with participants
Figure 3 The Future of Brain and Cognition: CAS - NWO program start-up symposium