The 2019 International Consortium for Schizotypy Research (ICSR) Conference was hosted at the Louisiana State University at New Orleans. Dr. Raymond Chan and his team members from the Neuropsychology and Applied Cognitive Neuroscience (NACN) Laboratory, CAS Key Laboratory of Mental Health, Institute of Psychology have made 4 oral presentations at the ICSR conference. More than 100 scholars and postgraduate students from 10 countries had attended and presented for this conference.
At this conference, Dr. Chan was invited to co-organize a symposium on "Schizotypy and the brain: Structural, functional and developmental considerations" with Prof. Martin Debbané, from University of Geneva, and presented his team's findings on neural mechanism of hedonic processing in individuals with schizotypy. His two doctoral students, Ms. Ruiting Zhang and Hanyu zhou, also made oral presentations on co-occurrence of autistic and schizotypal traits, and neural mechanism of affective forecasting in individuals with schizotypy. Dr. Chao Yan, the former student of Dr. Chan, also presented his imaging findings on altered functional connectivity in unaffected first-degree relatives of patients with schizophrenia.
As one of the founding members of the ICSR, Dr. Chan also sat in the steering and leadership committee and discussed with the committee members on the future plan of schizotypy research. The International Consortium on Schizotypy Research was initiated in 2013 to reunite assemble the leading researchers in the field to form a collaborative consortium designed to foster cutting-edge research and development. The objective of this consortium is to provide a platform for data sharing encompassing psychometric, genetic, imaging, cognitive, affective and social domains. It further aims to provide new generations of scientists opportunities to integrate past insights to current and future scientific endeavours not only in the fields of schizotypy but also in schizophrenia research and health psychology more generally. The consortium has attracted over 100 members internationally, and has already attracted funding and publications, including two special sections of one of the top psychiatry journals: Schizophrenia Bulletin.
Moreover, Dr. Chan was also invited Prof. Dost Ongur from McLean Hospital, Harvard Medical School to make a presentation to their group after the ICSR conference. Prof. Ongur is a collaborative member of the NACN laboratory and an international partnership with Dr. Chan's Transdiagnostic clinical and subclinical groups. This visit further strengthens their existing collaborative work and set forth future plan for some more concrete work on transdiagnostic groups studies.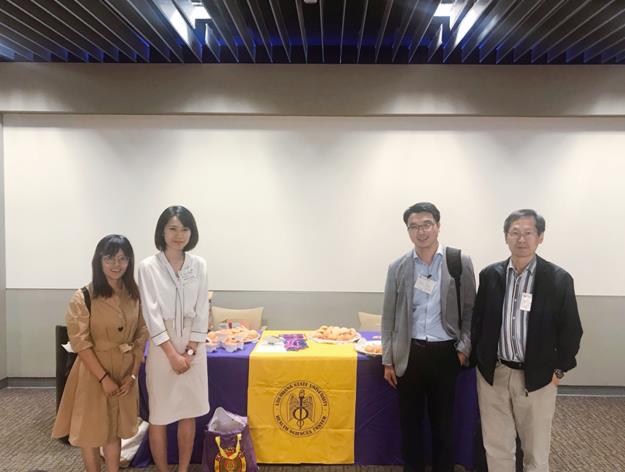 A photo at the ICSR conference site (Left: Ms. Han-yu Zhou, Rui-ting Zhang, Drs. Chao Yan and Raymond Chan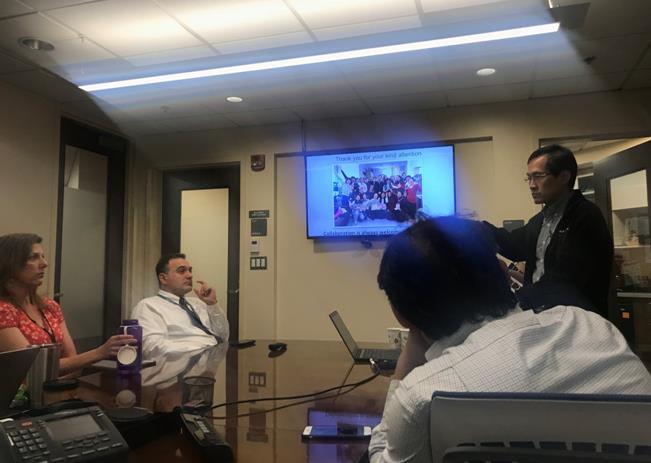 Presentation at Prof. Dost Ongur's (second Left) group at McLean Hospital, Harvard Medical School
Contact:
Ms.Chen LIU
Institute of Psychology
Email: liuc@psych.ac.cn